How do I use a promo code on my purchase?
Once you have opened your event to purchase tickets: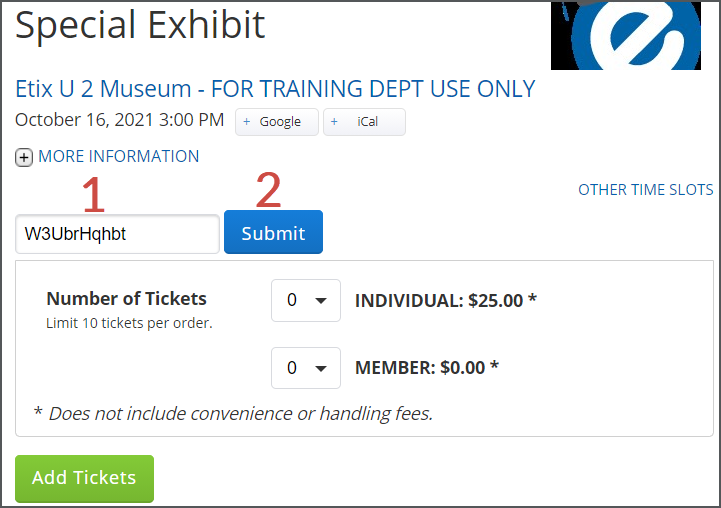 Input the promo code here.
Click "Submit" to unlock your promo price.
This will apply your code (if validated) so you can proceed with your purchase: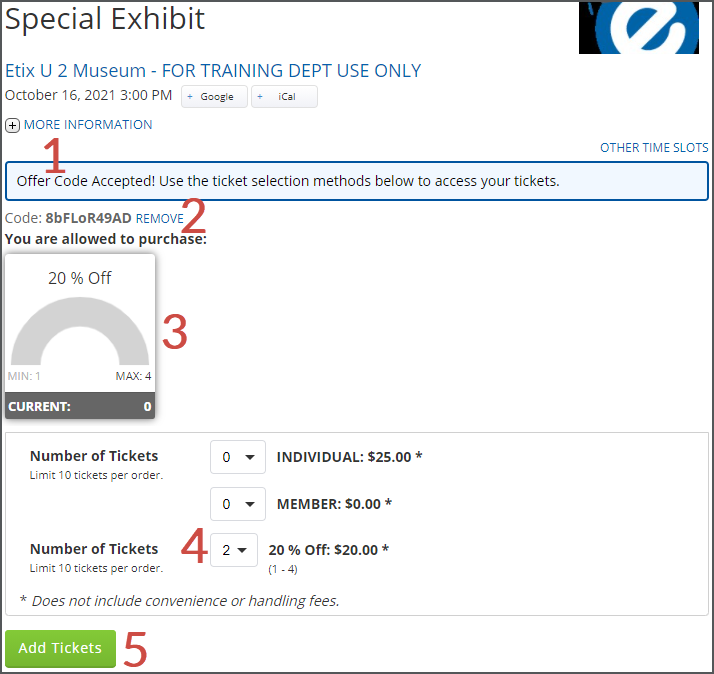 This message will display when the code is accepted.
Click here to remove your code, if necessary.
Shows how many tickets you are allowed to cart with your code and how many you have used out of their allocated amount (if applicable).
Your promo code price appears. Click to select how many discounted tickets to cart.


If you are purchasing for an event featuring reserved seating, ensure you select the discounted price (Free Ticket, Discounted Adult, etc.) from the dropdown on each ticket before continuing to the next screen. See picture below.

Click "Add Tickets".
From here, you can proceed to purchase your tickets as you normally would.
Please note: Etix cannot provide any promo codes, coupons or discounts as these are only provided by promoters, venues or artist fan clubs directly. We recommend reaching out to the source of your code to confirm or verify it is correct prior to purchase.

Etix also cannot apply promo codes after a purchase has already been made.
---
---