Can Etix resend my confirmation email?
Overview
Ticket purchasers now have the ability to resend their purchase confirmation to their email. If you cannot locate your original purchase confirmation email in your inbox, follow the steps below.
Access Confirmation Email
Key in etix.com in your internet browser. Click Order Lookup.

Enter the email address used in the initial purchase process.
Enter the last four digits of the credit card used during the purchase process.
Check the Recaptcha Box to verify you are not a robot.
Click Find Orders.
If no order is found using this tool, please contact our Customer Support department using Solvvy, our new AI representative!
A list of orders matching your search parameters display. Click Resend Email.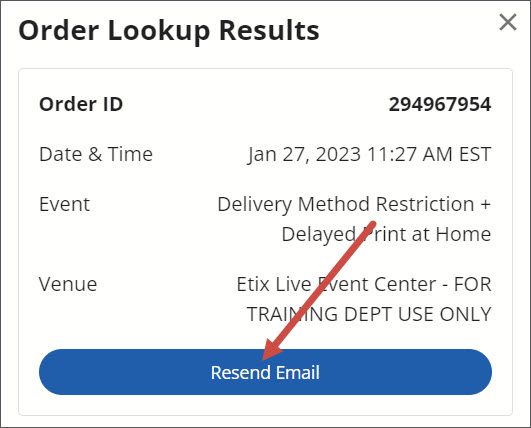 The Sent! confirmation displays. Check your email to verify you received the new order confirmation.
Check your spam box if you did not receive the email.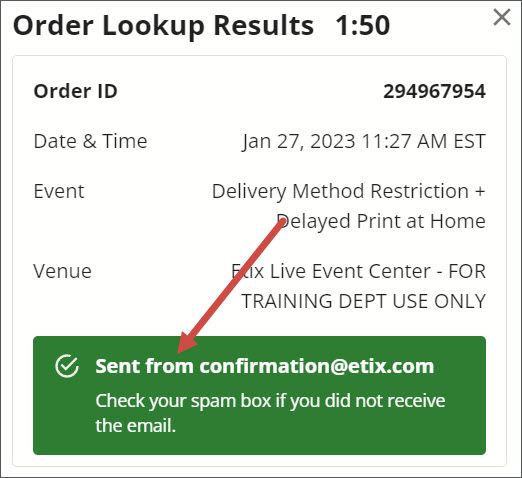 If you enter your information and there are no matching orders, you will receive an error message asking you to Try Again.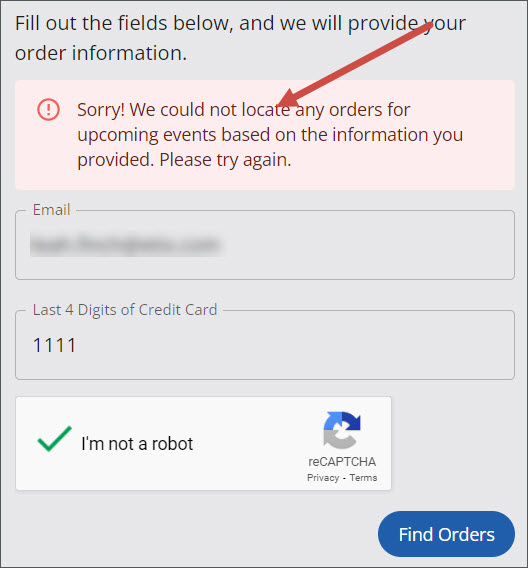 If you received the following message: "Your email service provider blocked delivery of your purchase confirmation email(s) because you previously flagged one of our messages as spam."
Check "I approve" to approve your email from the spam list and agree to receive transactional communications at this address.
Click Resend Email.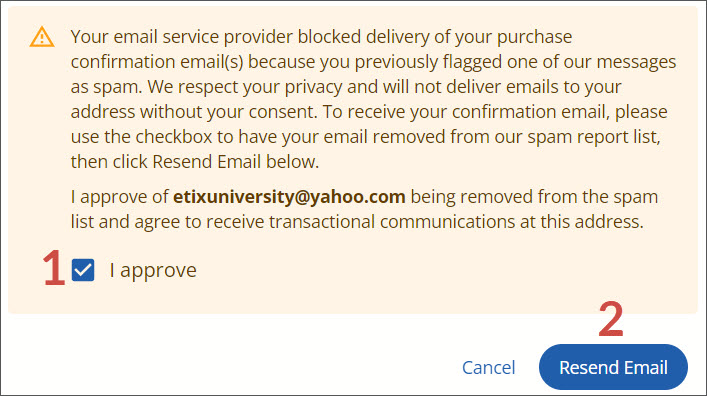 If you need your mobile tickets resent to you, please submit a Customer Support Form via the link located at the bottom of your Etix confirmation email so our team can assist you.
---
---