I did not receive a confirmation email for my order!
Confirmation emails are sent immediately upon completion of the transaction. If you have spam blocking or require senders to seek approval, you may not receive it. Please check the spam or junk mail folders before contacting Etix. The confirmation email will be sent from "confirmation@etix.com."To Resend Confirmation Email:
Ticket purchasers now have the ability to resend their purchase confirmation to their email. Purchasers will access this feature by clicking on https://www.etix.com/ticket/resend.

A. Enter the email address used in the initial purchase process.
B. Enter the last four digits of the credit card used during the process.
C. Click on Find Order.


A list of orders matching the above credentials will populate. Choose to Resend Email for the specific event needed.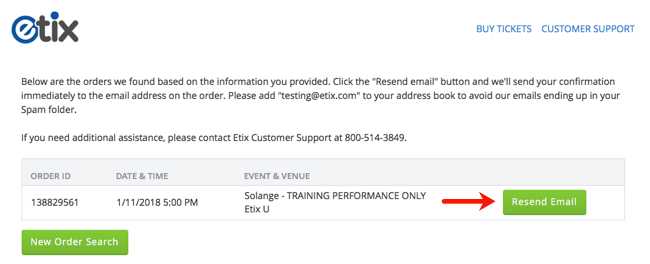 Once you click Resend Email, a confirmation Sent! will appear. Please check your email to ensure proper delivery.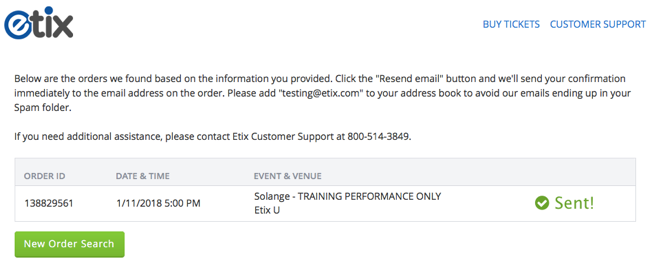 ---
---